Welcome to Yerevan United Football Club's Official website
While our website is under construction, visit us on social media by using the links below.
Video can't be displayed
This video is not available.
Yerevan United - 2005 Opening Celebrations [Highlights]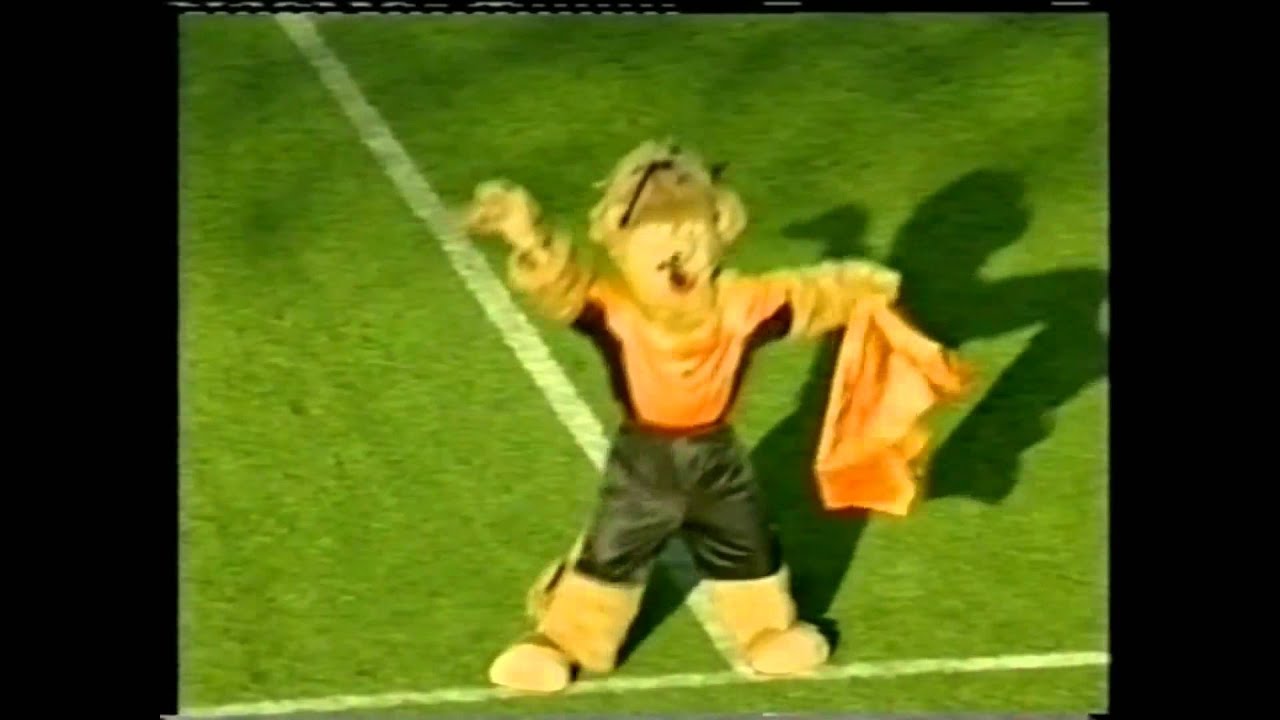 Video can't be displayed
This video is not available.
Yerevan United ... Go Go Go Alé Alé Alé
The Story of Yerevan United Football Club:
In 2005, in its maiden year, Yerevan United FC rocked the football community in Armenia by introducing the essential ingredients that was missing in Armenian Football, which was thought by most football experts, "It can't be done in Armenia".
The Kick-off:
-----------------------
It was during a trip to Armenia in early 2004 that Dikran Hovivian, from Sydney, Australia, saw there was an opening in the football industry there. And the idea of Yerevan United Football Club was born.
Armenia at the time, although part of Europe, was not alongside other European football clubs in basic fan appreciation, such as food and entertainment at games; including cheerleaders, team Mascot and merchandise. There was no special attention given to fans; up-to-date informative websites by football clubs in Armenia did not exist, and therefore there was a lack of connection with the passionate Armenian football fans in the Diaspora. Dikran also witnessed a great lack in the number of fans attending club games.
The Goal:
----------------
Dikran returned to Australia with a dream: to create a football club in Armenia, which would revolutionize the entire football industry there.
The Game Plan:
-------------------------
After many months of strategic planning and with the backing of fellow investors, Dikran returned to Yerevan in late 2004 to establish the football club Yerevan United - a name that would come to mean something to Armenians around the world, not just in Armenia.
Whilst there he found and appointed the Head Coach and Team Manager. He also had a meeting with the Executive Director of the Football Federation of Armenia (FFA), Mr. Armen Minasyan, who was very excited to hear Dikran's ideas and plans for football in Armenia.
Dikran returned to Australia, leaving behind specific and strict guidelines for his Head Coach and Team Manager to work with.
Three months of regular communications with his two employees in Yerevan resulted in the recruitment of a team of elite football players. They launched pre-season training on 20th December, 2004.
In February 2005 Dikran returned to Yerevan with his family to live there and be instrumental in the running and success of Yerevan United.
As part of the FFA's conditions, any new team entering the Armenia football competition must start in 1st League and earn promotion to Premier League for the following season. Therefore Yerevan United became one of 15 teams to participate in the 1st League Championship in 2005. They also chose to take part in the Armenia Independence Cup 2005. All teams from both divisions were eligible to participate in the Independence Cup, which were kicked-off early March, before the regular season.
Armenia Independence Cup 2005:
---------------------------------------------------------
Yerevan United rocked the football community in Armenia when, in the Independence Cup 2005, they won against Premier League 2004 runners-up and triple Cup winners, MIKA FC 1-0 in their return match. Never in Armenia's Football history had a 1st League team beaten a Premier League team in any competition.
Yerevan United played four matches in Armenia's Independence Cup 2005. In the qualifying round, they recorded a 1-0 away and 7-0 at home wins (8-0 on aggregate), against 1st League team, FIMA. They advanced to the round of 16's where they lost 0-2 away and a 1-0 home win, (1-2 on aggregate), against Premier League giants and eventual 2005 Cup winners, MIKA FC, before exiting the Independence Cup.
Armenia First League Championship:
----------------------------------------------------------------
As the popularity of Yerevan United was growing rapidly, so was the anticipation of the entire Armenian Football community. There were many who welcomed the Club and its progress and also, as with most new concepts, there were the critics. Dikran embraced them both.
Yerevan United's main objective in 2005 was to obtain promotion to Premier League the highest league in Armenia's Football by the end of the season.
The stage was set for Yerevan United to kick-off its Championship campaign. The first opponent was last year's title holders, Pyunik-2, at Pyunik's home ground. This was the test everyone had been waiting for.
Yerevan United sent a strong message to the rest of the teams in 1st League by beating the title holders, Pyunik-2, 4-1.
Official opening celebrations:
------------------------------------------------
15,000 invitations were distributed in a form of tickets. It was publicly advertised everywhere that tickets were required in order to attend the opening celebrations and where people could obtain those invitations from. This was the Club's first step to make the public aware that they needed a ticket to attend future games. This strategy was very unclear to most people, but on the back of every invitation there was an offer to attend the next match for half the normal entry price, by simply presenting the invitation while purchasing a ticket for the next game.
Many had doubts to the number of people that would attend the opening on May 7, even if there was no cost involved.
Yerevan United hosted well over 7,000 people on that day. There were food and drinks available for purchase and music being played through specially fitted loud speakers while the crowds were gathering in the stadium. Many people attending that day, including the media and the so called football experts, were shell shocked to see the response from the general public. Yerevan United broke another record in the Armenian football, by attracting that many people to a match. Never before had such numbers attended a 1st League game in Armenia.
The entire opening, as well as the full 90 minutes of the game that followed, was televised live on National Television. It was also televised live world wide through satellite. 15 minutes before the official program started, Dikran Hovivian was seen entering the stadium through the gates amongst the crowd. A few hundred already seated spectators greeted him with a standing ovation.
The President of the Football Federation of Armenia, Mr. Ruben Hayrapetyan, who accepted Hovivian's personal invitation, was witnessing the unthinkable.
The program started with the introduction of Yerevan United's 220cm tall, lion mascot, named after the legend of 'Aryutz Mher', who was greeted with enthusiasm and cheers by the crowd. He danced; jumped around and got the crowd to go wild with his performance. This was followed by performances by Emmy and 'Hayer' group, Arsen Safaryan and also Hyusis Dance Ensemble. Then the Founder and President of Yerevan United, Dikran Hovivian, made the Club's opening speech, which he gave in Armenian.
Founder's opening speech (translation):
"Honorable President of the Football Federation of Armenia, Mr. Ruben Hayrapetyan, distinguished guests and dear football fans who are present here and everyone who is watching us live on television in Armenia and the whole world. I salute you and welcome you all. After 14 months in the making, today, I officially open our newly created Yerevan United Football Club.
I would like to express my deepest appreciation to the Football Federation of Armenia, for their warm reception to our football ideas and plans. Without the Football Federation's help, it was not going to be possible to realize our dream, which was to have a European standard football club in Armenia.
Dear football fans, you are demanding the improvement of football in Armenia, you are demanding highest results from our National Team. They are good demands and those are our wishes too. For our National team to achieve great heights, first the football clubs in Armenia must be strengthened. And Armenia's football Clubs' only power is you dear football fans. Join your favorite teams, worship them, and overwhelm the players, value their hard work with your presence, tighten your ties with Armenia's football. You are the energy suppliers to the players.
Today, Yerevan United Football Club, in its four months of existence, has already created and has fans in Armenia, Los Angeles, New York, Montreal, Paris, Sydney and in Moscow.
Have faith and patience, long live Armenia, long live the Football Federation of Armenia and long live Armenian football fans".
The speech was followed by (for the first time in Armenia's history), the introduction of the Yerevan United Cheerleaders, with a dance performance. Then they lined up near the tunnel to greet both teams. The teams entered the field to Ara Gevorgyan's 'Artsakh' composition and spectacular fireworks.
The game ended with Yerevan United's 5-1 victory. One of the most fascinating scenes was to see thousands in the crowd chanting 'U-ni-ted, u-ni-ted' throughout the match, as if this team had been around for many years.
The critics were silenced in amazement!
First half of Season 2005 and Summary:
-------------------------------------------------------------------
The first half of the season ended on the 13th of July, before the teams went for four weeks mid-season break. Yerevan United led the League Table with 32 points and was undefeated, with 10 wins and two draws, scored 43 goals and conceded 9 (not including 7-0 and 5-1 wins against Arax FC and Banants-3 respectively, due to those teams withdrawing from the competition halfway through the first rounds).
How was Yerevan United so different?
---------------------------------------------------------------
In some of his interviews, Dikran explained his simple logic for a successful football club "In any business, in order to succeed, you need customers; there is no business in the world that can survive without customers. Football is a business and customers in football are called fans. In order to create fans, you need to win people's hearts. First you must treat them like gold, hear them, identify their needs, provide them with fun and a sense of belonging to your team and of course you must also have a plan, strategy and the know-how to achieve all that…."
In 2005, Yerevan United…
>>>
elected to play their home games at the "Republican" Stadium (the premier football venue in
Armenia), despite the Fact that they were only playing in the 1st League.
>>>
launched a dynamic, constantly updated website, which connected passionate Armenian football fans worldwide to Armenian football. The website also included an online store, where fans could purchase YU and Armenian National Team merchandise.
>>>
players had their surnames on the back of their team jerseys, (at the time no team in Armenia
had done that, not even the Armenia National team).
>>>
introduced cheerleaders to Armenian Football, who performed at all YU home games.
>>>
introduced a team mascot to Armenian Football, who entertained the crowd at home games and developed a special bond with children attending the games.
>>>
introduced a free face painting service to football fans attending YU home games. Fans happily got their faces painted In club colours, orange, black and white.
>>>
introduced food and beverage facilities at home games, including a contract with Pepsi Armenia.
>>>
team merchandise was also available for purchase at all home games.
>>>
home games were advertised on TV, Radio and Newspapers.
>>>
worked alongside the 'Union of Incoming Tour Operators of Armenia' which resulted in many tourists to Armenia attending Yerevan United home games.
>>>
occasionally organized well known Armenian singers (including Leyla Saribekyan, Sirusho, Andre, Arsen Safaryan, Emmy and more), for pre-match entertainment at home games.
>>>
introduced home game entry by ticket only policy, at a time when it was free for the public to attend and watch Premier League and 1st League matches in Armenia.
Turbulent times for the Club:
-------------------------------------------------
Towards the end of the first half of the season, although the team was performing well and were on track to reach the goal of promotion to Premier League and the Yerevan United brand was becoming well known, Dikran's fellow investors from Australia were unable to continue with their investment.
This destabilized the Club and Dikran returned to Sydney immediately after the end of the 1st half of the football season, to try to resolve the club's financial situation during the summer break, before the second half of the season commenced.
Dikran was forced to stay in Sydney until he found a solution. The second half of the season had begun after the usual one month break, but the team was performing poorly. In Sydney, Dikran managed to gather a handful of Australian-Armenian investors and formed a rescue package for Yerevan United.
Dikran then returned to Yerevan and witnessed the end of the season. With three narrow wins, two draws and two losses, Yerevan United missed out on promotion to play in the Premier League in 2006, by one point.
Before returning back to Sydney, Dikran met up with the FFA President, Mr. Ruben Hayrapetyan and pleaded to consider granting Yerevan United the right to join the Premier League in 2006. This was the only way the Club could satisfy investors, who had promised to further inject finances and secure the Club's survival, if the promotion occurred. It was up to the FFA's Executive Committee (EC) to decide to grant Yerevan United the promotion or not. The EC's next meeting was scheduled for two months later, in December.
Dikran returned to Sydney and two months later, on December 15, he received a congratulatory email from the Executive Director of the FFA in Armenia, informing him of the EC's decision to increase the number of Premier League clubs in 2006, and therefore granting Yerevan United the promotion to Premier League in 2006.
However, due to the delay in this decision, although the promotion was achieved, the investors withdrew all offers of further investment. Dikran was unable to fund the Club alone and was forced to withdraw the team.
When will Yerevan United return to Armenian Football?
---------------------------------------------------------------------------------------------
After not participating in Armenia's football since 2005, they still receive emails from all around the world, especially Armenia, from fans and media, asking "When will Yerevan United return to Armenian Football?" Why? Because in 2005 people experienced something very special, something they never thought was possible in Armenia - YUFC brought joy and excitement into people's lives on and off the field, and they were all hoping and expecting the Club would prosper and grow big, not only in Armenia, but also in Europe.
...and now...
with his faith in Armenian Football still strong, and his belief in the passion of the Armenian football fans and the heights which Yerevan United Football Club can achieve, he continues his search to find a genuine investor(s), that have vision, patience and passion for football, who could invest, without having to be involved in the Club's day-to-day operation.
Dikran states "Armenia is developing fast. The football revolution in Armenia is inevitable and it's waiting to happen right NOW, five to ten years from now it will be too late. Yerevan United FC has all the required ingredients to start that revolution and make it successful."
-----------------------------------------------------------------------------------------------------------------------------------------------------------------------------------------
>>>>>>>>>>>>>>>>>>>>>>>>>>>>>>
THE DREAM IS ALIVE!
<<<<<<<<<<<<<<<<<<<<<<<<<<<<<<
-----------------------------------------------------------------------------------------------------------------------------------------------------------------------------------------